Mike joined Chamberlain Construction in 1977, as a carpenter and in 1981 assumed the position of construction estimator and project manager. Mike has a wide range of management expertise to include new construction and renovations involving Operations Centers and Data Centers, Teleconferencing Facilities, Architectural, Mechanical and Electrical Upgrades for Verizon, AT&T, Atlantic Research, Raytheon, Boeing and others. Interior build-outs, renovations and additions include Retail, Medical, Municipals and Industrial, Schools and Churches ranging from 1,000 square feet to 100,000 square feet.
Larry joined Chamberlain Construction in 1980 as a carpenter's helper and moved up to project superintendent and on into project management and estimating. Years of experience taught Larry to begin completion of the project punch list on the first day the project starts. Recently completed projects include the Leesburg Virginia Fire Station, Craftsman Auto Body in Purcellville and Gainesville, Virginia and Waverly Park Office Building and Bank.
Bud joined Chamberlain Construction in 1987 as a laborer and quickly moved to the position of carpenter / foreman. Bud's knowledge and skills enabled him to continue on with the company as a Superintendant. In 2006 Bud joined the management team and brings over 20 years of experience to his projects, including estimating / bid process, contracts, billing, schedules and work force.
Wendy joined Chamberlain Construction in 2000, and assumes the duties of assisting the project managers through all phases of the construction process from estimates, bid and proposal documents, contracts, submittals, payment applications, O&M manuals and much, much more.
Ric joined Chamberlain Construction in 2014 with over 30 years of experience in the construction industry. For many years he has been a Senior Project Integrator and Project Manager / Quality Assurance working on Federal Government contracts including those at Fort Belvoir, Fort Meade, and projects for the Northern Regional Medical Command from New York to Kentucky. He also brings hands-on knowledge of construction, working daily on site in new building construction, as well as, renovation work where he twice won the Virginia Project Manager of the Year awarded by the American Institute of Architects.
Robb joined Chamberlain Construction in 2016. Bringing a fierce loyalty to his clients and strong determination to making each Project a success. "Our goal is to have each person involved with the Project know without a doubt they made the right choice". With 30 years of experience in the construction industry, Robb's background includes all aspects of construction management, from building ground up Walmart and Kohl's stores to the finest custom millwork and stained glass for your Project. My philosophy "Bring Chamberlain in early for a courtesy consultation during your Project design phase. Many pitfalls can be avoided and there are always value engineering savings to be found. We look forward to meeting you".
Jimmy joined Chamberlain Construction in 1981. Started as a truck driver/helper and moved up to running small projects in 1984. Worked with the City of Alexandria under a term contract starting in 1989. Managed small projects throughout the city until 2003. Joined the office staff as a Project Manager in 1998. Responsible for field labor, warehouse, tools and deliveries until 2010. Currently manage projects with The Catholic Diocese of Arlington, Avis Budget Group, Tackett's Mill, Temple Rodef Shalom, KGPCO, Mastec Network Solutions and Verizon.
Chuck joined Chamberlain Construction in 1989 and is a U.S. Navy Veteran. Chuck started out in the field as a laborer and worked his way up to a Carpenter/Superintendent within just a few years and joined the office staff in 2018. Is now the Director of Field Operations and is responsible for the daily scheduling of our crews, assists in the company safety program and estimates/manages small projects for the company for MediaTech, AP Tech, AREP and Verizon.
Mayra joined Chamberlain Construction in 2021 and has over fourteen years of experience in administration and project management across a variety of sectors. She takes great care in building strong relationships with everyone involved to assure the client's satisfaction. Mayra assumes the duties of assisting the project managers through all phases of the construction process from estimates, bid and proposal documents, contracts, submittals, payment applications, O&M manuals and much, much more.
Kelly joined Chamberlain Construction in 2019 and has over 30 years experience in accounting, human resources and office management. Kelly handles all aspects of accounting which includes accounts receivable, accounts payable, payroll, project cost accounting, monthly in house P&L statements and year end close out.
Chamberlain Construction was founded by Gary Camp in January 1977. The company was established as a corporation in the Commonwealth of Virginia and became a State Class A Registered Contractor in April 1977. The company moved to its present location in August 1983. Our reputation has been built on our quality craftsmanship, superior service, and communication. The company has its own craftsmen, many of which have been with us for over 25 years and some for as many as 35 years.
It is the policy of Chamberlain Construction Corporation to provide our employees and clients with a safe and productive workplace that is free of alcohol and drug abuse. The company feels strongly that alcohol and drug abuse in the workplace can undermine individual performance, the security of other employees and the company's business.
Accordingly, it is the policy of Chamberlain Construction Corporation to maintain a workplace free from the use and abuse of drugs and alcohol.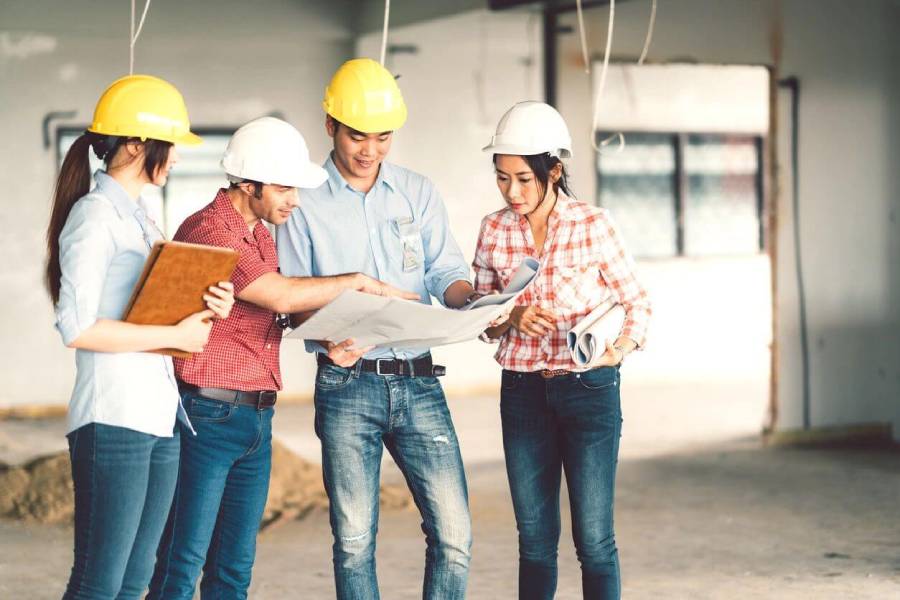 The company requires that all employees and applicants participate in consent and comply with the terms of this policy as a condition of employment and continued employment. The types of testing performed by the company include, but are not limited to, Pre-Employment, Post Accident and Random.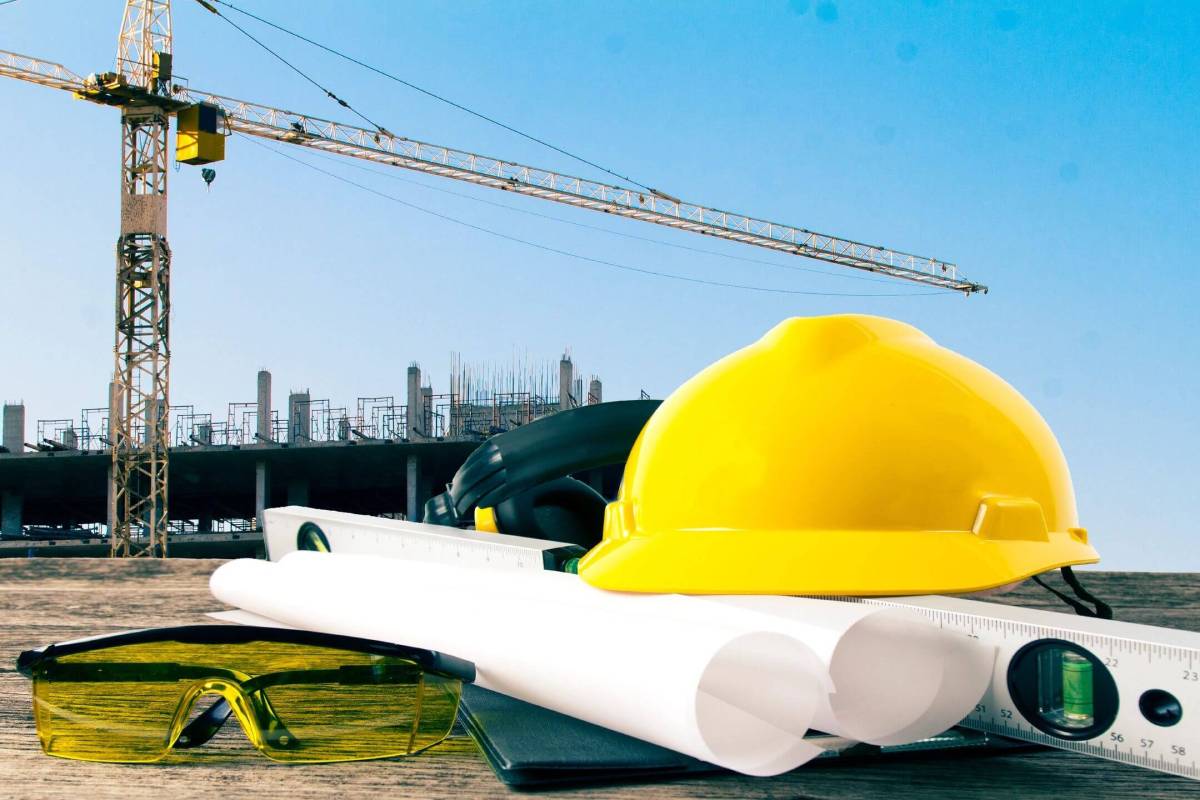 The health, welfare and safety of our employees is of the utmost importance to this company.
ACCIDENT PREVENTION IS A MUST FOR ALL OF US.
It is the policy of the company to strive for the highest possible safety standards. Safety does not occur by chance, it is the result of careful attention to all company operations by those directly and indirectly involved.
Employees at all levels must work diligently to execute the company's policy of maintaining a safe workplace.
All personnel has the responsibility of complying with the requirements of the Occupational Safety and Health Administration Act.
Safety meetings for all employees are held semi-annually. Toolbox talks are distributed twenty-six times annually. The OSHA Ten Hour Safety Class is offered to all management personnel and certification in first aid and CPR is obtained annually for over half of our personnel. In addition, SEE, Inc., a certified safety company, inspects our job sites bi-monthly to point out potential safety hazards and instruct project personnel in safety procedures.