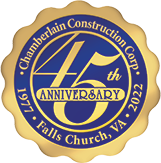 Gary Camp, Founder and Chairman of the Board
Gary joined the Army in 1966 and served with the 10th Special Forces Group in Bad Tolz, Germany and the 5th Special Forces Group in South Vietnam. After returning home, he entered George Washington University and earned a BA in Political Science. During his years at GW, he worked construction to help pay his tuition, and in 1975 started full time employment as an Estimator/Project Manager at Suburban Contractors in McLean, Virginia. It was during this time he realized how much he enjoyed all phases of construction and in 1977 opened the doors of his own company, Chamberlain Construction Corporation. From the beginning, Gary's focus was on establishing lasting employee and client relationships and Quality Construction Services that have lasted over forty years. Gary was President of The Northern Virginia Associated General Contractors in the mid 1990's, after serving as an officer of the AGC for several years. In 2006, Gary sold the business to two of his long time employees, Michael W. Bromley and Lawrence G. Kempler, Jr. who have continued his philosophy. Gary remains active in a supporting role for all Chamberlain employees, while the day-to-day operations are continued by dedicated officers and employees.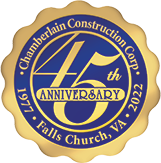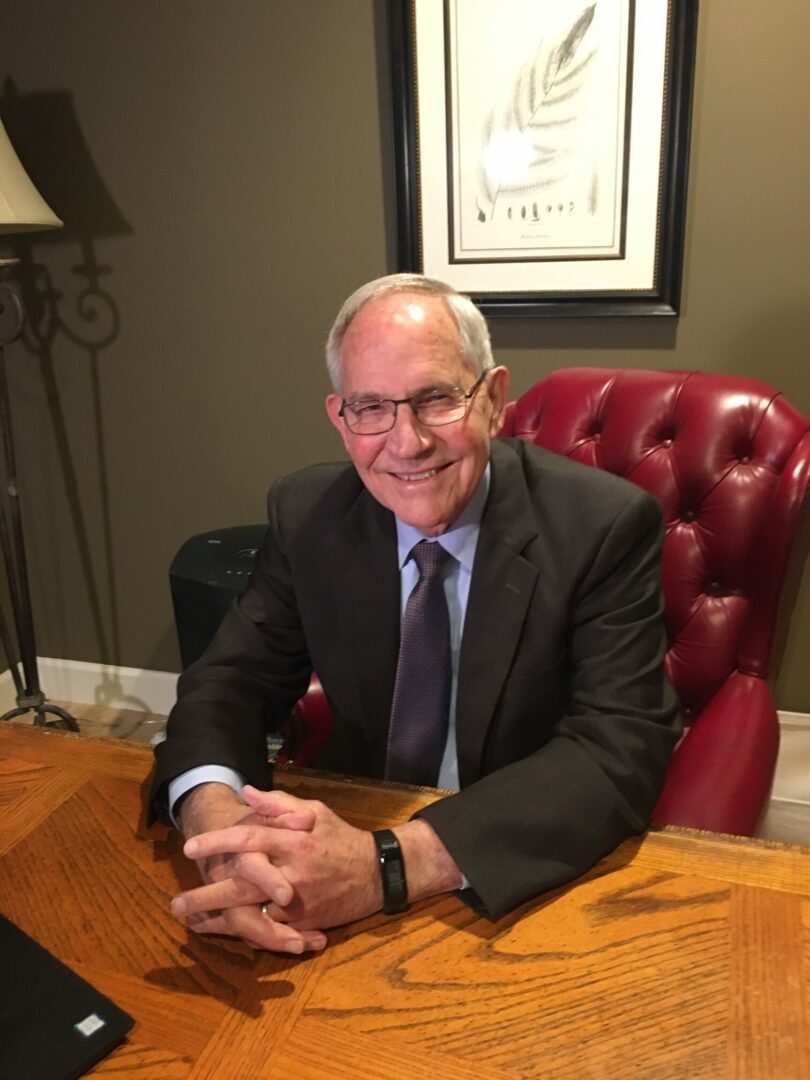 "Thanks for the coordination. All of the team that we dealt with were great and went out of their way to assist in making this project outstanding. The award was well deserved and a tribute to the hard work and tenacity of the individuals involved."
Chris Mothersead ~ Director of Planning & Development – Town of Warrenton
"Thanks are due to our outstanding team of Diocesan Construction Management, Architect and General Contractor...great job...we continue to get rave comments from people that are seeing the result for the first time including many ex-parishioners that are back in the area for a visit."
Dave McNichol ~ St John The Evangelist Catholic Church
"Thank you and all the fine people at Chamberlain for doing such a great job on our loan ops build out. It's beautiful. I will make sure the board knows what a fantastic job you did. Sharon told me what a pleasure it was to deal with you and Chamberlain too. My sincere appreciation on behalf of the board of directors, management and the staff."
Harold C. Rauner – President ~ The Business Bank
2016
Associated Builders and Contractors Inc
Award of Excellence
Ashburn Volunteer Fire & Rescue Station #6
Genco Masonry – Subcontractor
2009
Washington Building Congress
Craftsman Award Winner
Verizon Metro C.O. Standby Power Plant and
Distribution System Upgrade
~Paul A. Varela, Chairman of the Board
2006
Safety Award Winner
From Preferred Insurance Services, Inc. and
The Erie Insurance Group
1999
Certificate of Appreciation
For General Construction Services
Bell Atlantic's Collocation Construction Program
~Steve Wingert
~Joe Sabol
~Nina Harris
1994
Charles Barrett Recreation Center
New Recreation Center
2016
The American Institute of Architects Northern Virginia Chapter
Craftsmanship Award for
St. Paul's Episcopal Church, Alexandria
2008
Certificate of Appreciation
In recognition of Valuable Contributions
In Support of our Adult Mission Trip to
Juarez, Mexico
~Joe Moss & Mike Greeley
2000
Certificate of Recognition
Waverly Park (Town of Leesburg)
New Construction in the H-2 Corridor District
Incorporating Architectural Excellence
B.J. Webb, Mayor – Town of Leesburg, Virginia
Richard Forbes, Chairman Board of Architectural Review
1999
Washington Building Congress, Inc.
Craftsmanship Award Winner
In Recognition of Outstanding Work in Connection with
Switchgear and Generator Replacement
1994
Associated Builders and Contractors, Inc.
Virginia Chapter
Construction Award of Excellence
Long & Foster – Fredericksburg Office